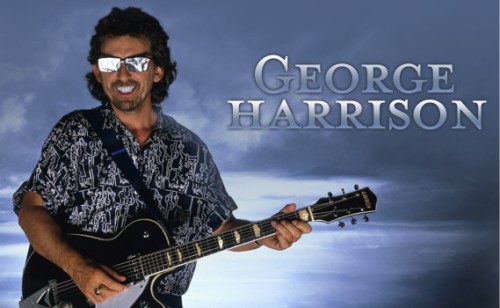 George Harrison The Beatles
Fans The Beatles
can finally enjoy Beatles songs on Apple devices. The songs of this legendary group can be downloaded at iTunes.
One of the Beatle Ringo Starr did not wait to enjoy this group of songs in iTunes. "Finally, if you want you will get," Ringo said in a statement.
The day before Apple made the statement to provide our customers with exciting surprises. But Apple did not explain in detail. Which was widely circulated rumor states Beatles songs will be enjoyed from iTunes. Both the Beatles' label, EMI and Apple did not comment before the day of H. Finally, these songs became available in iTunes after a long and steep road beyond the negotiating process.

Beatles songs can be purchased for U.S. $ 1.29 per song or album for U.S. $ 19.90 double. Some hits albums like Sgt peppers' Lonely Hearts Club Band, Revolver, Abbey Road became the mainstay to boost digital music sales this quarter. "At the same time save from defaulted debt in March," said a source.

BGC Patners analyst Colin Gillis predicts sales this Bealtles songs can expand sales of the iPod. Especially at this holiday season iPod sales is quite important for the analyst. "Sales up to 20 million iPods would not hurt," said Gillis.

The Beatles label EMI said pernjanjian iTunes-Beatles is the exclusive agreement in 2011. But EMI rejected the agreement will expire in the next year. This agreement finally came after tough negotiations between Apple founder Steve Jobs, Management Beatles, and Beatles label EMI. Among you John Lenon-Yoko Ono, Olivia Harrison, widow of George Harrison, and two living Beatles, Paul McCartney and Starr, have not agreed on whether to allow their music included in a digital format.
Tweet
I Hope This Article About The Beatles Songs in iTunes Apple very useful for you and if you want to copy this article put this link below as the source.
The Beatles Always Stay in Our Heart.
http://aribeqz.blogspot.com/2010/12/beatles-songs-in-itunes-apple.html